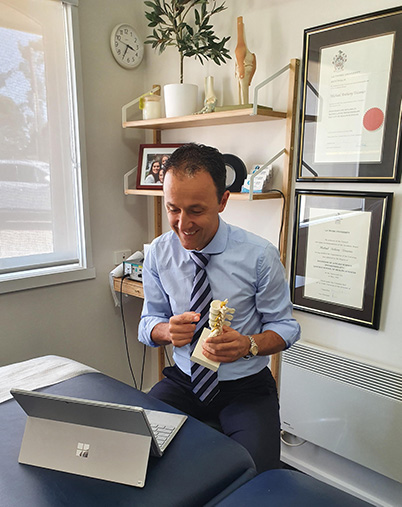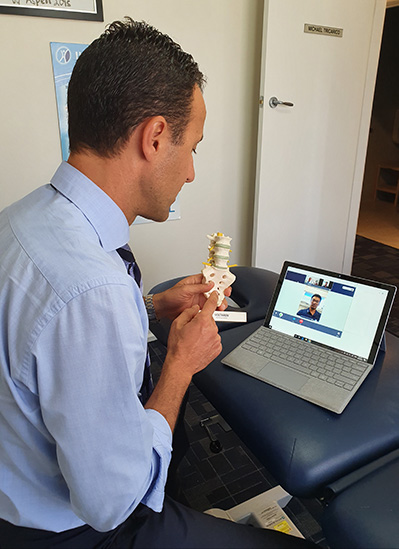 TeleHealth Now available at Hoppers Physio
Hoppers physio is excited to offer Telehealth as an innovated means to provide physiotherapy services to the community.
You may wonder – how can a physio consultation be completed online
This is how:
Your history and your symptoms can tell physiotherapists a lot about the cause of your condition.
A physical exam can still be performed through video analysis with feedback reported back to your physiotherapist.
With the history and physical assessment a diagnosis can be made and a management plan can start.
Your physiotherapist can provide you with advice, education and home management strategies.
This means that several conditions can still be managed appropriately with success via telehealth.
We can also provide you with home exercises for you to do at home and also monitor these over telehealth consults.
If your condition requires a face to face consult- our physiotherapists can see you in our clinic and direct you to other health professionals if required.
Telehealth can be used on a smart phone, tablet/laptop or desktop computer with a camera attached.  Having a good internet connection is also important.  The appointment will be run through Physitrack (the PhysiAPP can be downloaded free from your App store).
Once you have booked your appointment an email will be sent outlining how your consultation will work through the app 'PhysiAPP'. This email will also include a link that you will need to click to start the consult. Hoppers Physio will send a reminder 10 minutes prior to your consultation. Please ensure that whichever device you are using that it does have a camera and microphone.
Unfortunately, at this point in time consultations are not covered under the Medicare Benefits Scheme but is available through your Private Health Insurance.  Allied Health is closely working with Medicare to access this.