Our pilates gym is equipped with industry-standard pilates reformer machines, core align, cable machine and other related equipment such as gym balls and pilates rings and weighted balls. We also have a stationary bike and treadmill to compliment the routines cardio response exercise. You can book week to week so you aren't locked into a term and can change days and times as required. Block packs are available and result in a discount on class prices and are valid for 12 months
---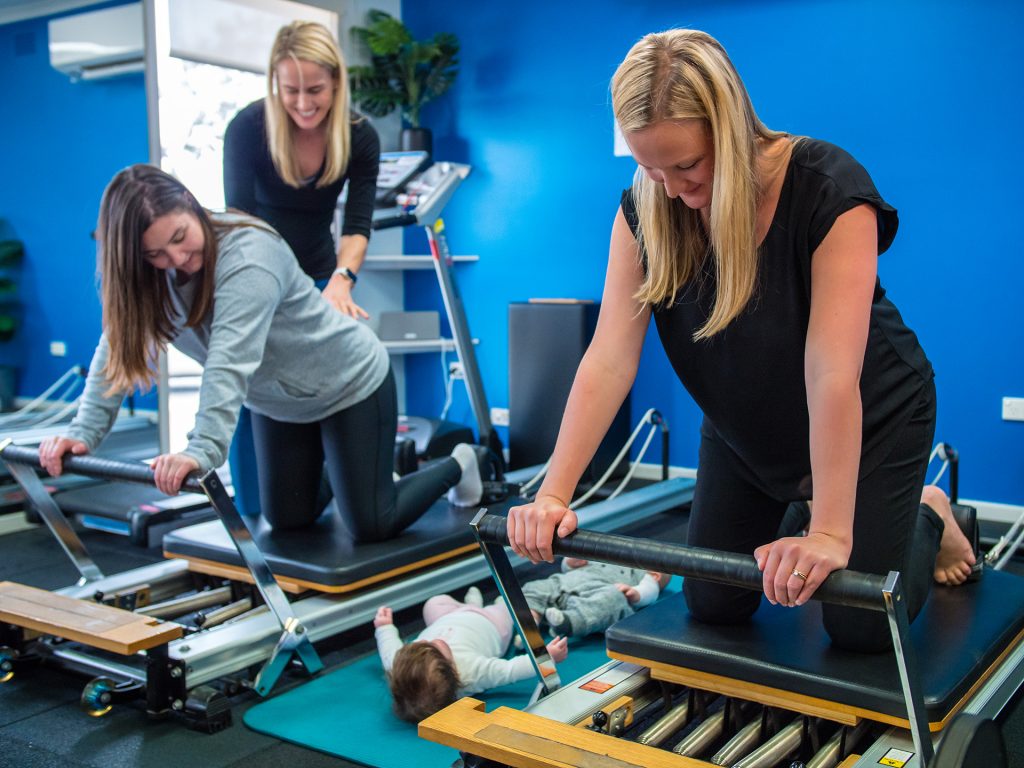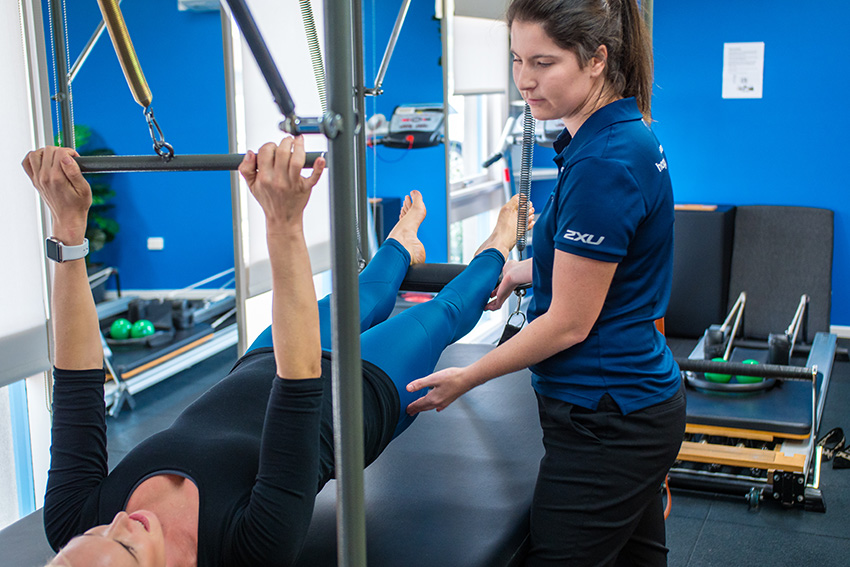 One-on-one Clinical Programs (30 mins)
If you're a beginner, then a one-on-one Clinical Program session will give you a chance to gain confidence with using the pilates reformer machines before entering a class environment. It's also an ideal session type or cannot make out class times, if you have a sensitive or irritable injury that will benefit from a personal-level of attention, and, you can book a time that's convenient for you.
Semi-private Clinical Programs (45 mins)
This class will suit you if you are recovering from injury or require specific muscle strengthening. One of our physiotherapists can devise a program for you to work through and because a physiotherapist supervises each class, you'll be advised about advancing the exercises as you improve. This class allows 5 participants only.
Circuit-style Clinical Programs, (45 mins)
A Clinical Program circuit gives you the opportunity to build core muscle strength, co-ordination, balance and control in a class environment. The circuit routine, devised by one of our Clinical Program-trained physiotherapists, is different from class-to-class to challenge you and you can choose one of three class levels to suit your degree of fitness. There is a maximum of 8 participants per class.
Independent Clinical Program Gym
Independent gym is an option to complement your treatment. When you're comfortable with the exercises prescribed to you and the equipment, your physiotherapist may suggest using the fully-equipped Clinical Program studio on your own, independent of treatments. They will design a program specifically for you, which will be reviewed regularly to ensure you're continually challenged. Casual sessions or 3-12 month memberships can be purchased.