Due to COVID this class has been cancelled and will resume in Jan/Feb 2022, please check socials for updates
Our Parent's and Bubs Clinical Program classes cater for all women in the post-natal period who are looking to return to exercise. Your babies are invited to come along and join in the fun, whether that be sleeping in the pram, playing on the mat or being used as an added weight to your exercises.
---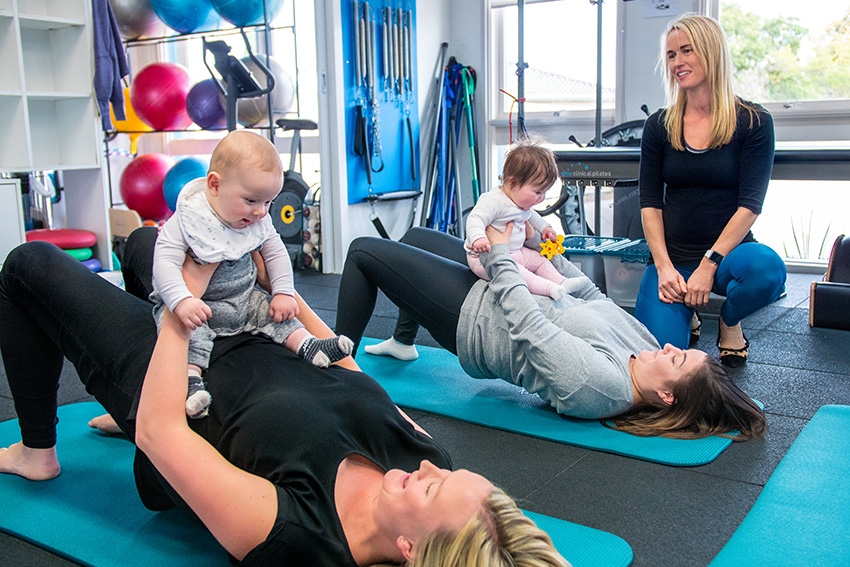 1. Parent's and Bubs Semi-Private Clinical Program
This clinical program class is suitable for all women in the post-natal period who require a specifically tailored exercise program to help them regain strength and control in their pelvic and core areas. This class utilises the clinical program equipment and is limited to a maximum of 5 per class to ensure you receive adequate supervision. This is a great class for those women suffering from pelvic or back pain who require a more tailored program.
2. Parent's and Bubs Group Clinical Program
This is a mat based clinical program group class suitable for women in the post-natal period. This class is great for those women who have had uncomplicated recoveries and are looking at regaining general fitness and core strength.