We're Hiring – Full-time Senior Physiotherapist Role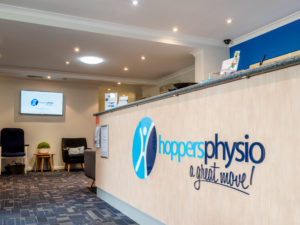 Full-time Senior Physio Role – 
Be in charge of your future and be part of a large multidisciplinary clinic in the fastest growth corridor of the Western region
Specialised therapists with post grad qualifications preferred, including Women's Health, Musc, Sports, Paeds
Varied role including MSK, Sports clubs, Pilates, Hydrotherapy
Excellent admin support
Professional 25+ year old community clinic with friendly genuine culture
This large expanding practice is seeking a senior physiotherapist to join their team. The practice is built upon the values of professionalism, compassion, family and community, making it a friendly and caring environment to work in.
About The Practice
The practice services a diverse range of the community and has been operating in the area for 25+ years. As a long standing health provider the practice has an outstanding reputation among patients for providing excellent comprehensive care. Due to the growth of the community and the additional expansion within the practice there is a great opportunity for an energetic senior physio to join the team.
You'd be joining a multidisciplinary team of 10+ physios, 3 Podiatrists, 2 Myotherapists, Dietitian and Sports Registrar. Our physio's currently hold post graduate and or specialisations within paediatrics, musculoskeletal, Women's health and Sports physio. The practice has a Clinical Pilates gym on site and offers group classes, one-on-one and semi-private classes in this facility. It also offers Hydrotherapy and pre and post-natal classes.
The partners and senior staff of the practice are all involved in the internal mentoring program which provides support and direction for younger physios while developing the management skills of the more experienced staff.
The Ideal Candidate
As the successful candidate you will have the relevant qualifications and a minimum 3 years industry experience. You will have strong interpersonal skills with an ability to work in a close team with support staff and other physios. Your hardworking attitude and ambition will stand you in good stead to potentially take on leadership roles and a practice principal position.
Desired Skills and Attributes:
Minimum 3 years Private Practice experience highly regarded, with post grad qualifications preferable
A friendly professional attitude and a great team player
Why you'd work for This Practice:
This is the perfect time to join the practice through this growth phase of new facilities and expansion. You'll be joining a friendly professional team that enjoys coming to work and providing excellent care to patients.
Supportive and experienced team
Professional Development focused practice
Social and friendly team environment
Excellent remuneration – retainer and bonus system
For a confidential discussion, please contact Mike Tricarico on 0401 995 703 or send your resume and cover letter to [email protected]