Pregnancy Massage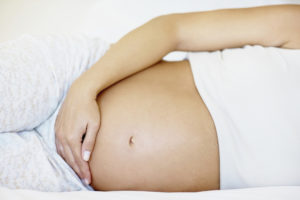 Pregnancy Massage
Lower back, hip/pelvic pain, fatigue, headaches, swelling and general all-over body tightness are some of the most common presentations women may experience during pregnancy, and even post pregnancy too. If you are experiencing any of these during your pregnancy, then you may greatly benefit from a pregnancy massage.
A pregnancy massage can help to provide relief through soft tissue massage and stretching techniques, which aim at reducing muscle tension as well as improving blood flow. This can help alleviate your presenting aches and pains, relieve muscle spasms, cramps, swelling, sciatic nerve pain and help ease headaches stemming from neck and shoulder tightness. A post-pregnancy massage can also be useful in treating the postural problems and discomfort that can arise from breastfeeding, carrying your baby and the repeated lifting in and out of cribs, prams and car seats.
Pregnancy massage can be provided at Western Myotherapy using specialised pregnancy pillows which allow for women to lie comfortably on their stomachs, or in the side-lying position for maximum comfort during the later trimester.
Pregnancy can be a challenging time for a mother's body due to the various changes the body is undergoing including weight gain, postural changes, hormonal changes, muscle separation and this period may also heighten stress and tension.  A pregnancy massage by our myotherapists can help to focus on these specific pregnancy-related issues in order to allow an expectant (or new) mother to better enjoy this exciting time.
Please call 9749 5110 to make an appointment with one of our experienced Myotherapists.