Supporting Hoppers Netball Association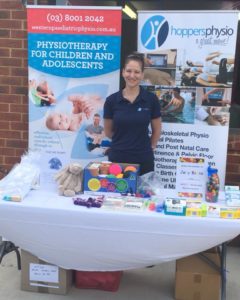 Hoppers netball had their family fun day on saturday feb 24th.
A great turn out was seen with lots of up and coming netball stars and their families.
As proud sponsors of Hoppers Netball association we were happy to be part of the event and show our support. Netball is a great exercise for girls and boys of all ages. It builds teamwork skills and friendships in a healthy competitive environment.
Netball is a great way to work on hand-eye coordination, skill development, speed, agility and strength.
If you have been thinking of joining a team or have a young child keen to join the net set go program and learn the basics before joining a team then call the hoppers crossing netball association today or check out their website for details.
Hoppers physio is just down the road and always available to address any muscle aches and pains or injuries that may arise as children participate in sport.