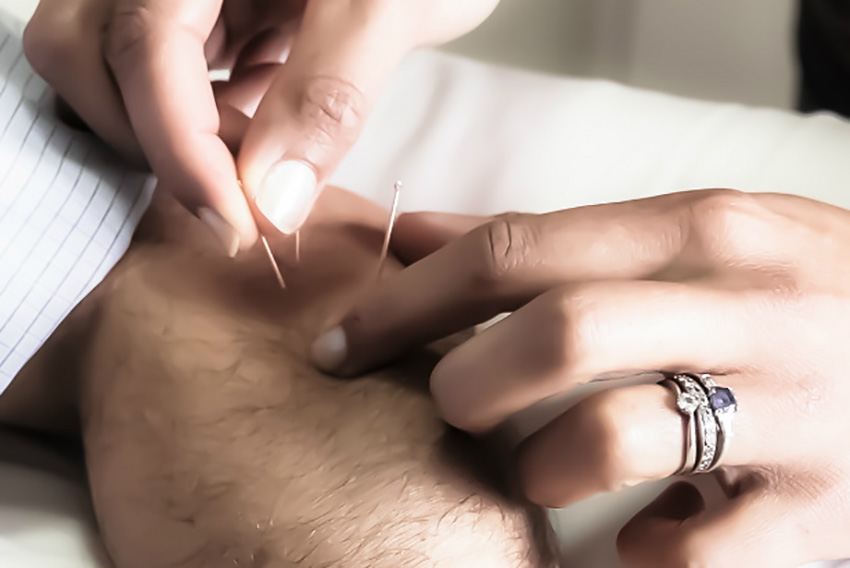 CAN DRY NEEDLING HELP YOU?
WHAT IS IT?
At Hoppers Physio near Werribee we believe its important to get on top of any reoccurring pains you may have and seek treatment from one of our qualified physiotherapists. Dry needling is one of many treatment techniques a Physiotherapist may choose to use to reduce excessive tone in a muscle. The dry needle is a sterile, single use, fine needle (about 0.2mm) that is inserted into the middle of your muscle. Your Physiotherapist will place the needle into myofascial trigger point which are more commonly known as "knots".
WHAT IS IT USED FOR?
Sports injuries
Headaches and migraines
Neck and back pain
General muscle tightness
Tennis elbow
Shin splints
Sciatic symptoms
Frozen shoulder
Note: Dry needling is one treatment technique which will be part of a treatment program. Please discuss with your Physiotherapist if this is appropriate for you.
DIFFERENCE BETWEEN DRY NEEDLING AND ACUPUNCTURE?
Although similar, dry needling and acupuncture are not the same. Dry needling is primarily focused on the reduction of pain and restoration of function through the release of certain muscles. Whereas acupuncture focuses on treating medical conditions by restoring the flow of energy and restoring balance.
WHAT WILL YOU FEEL?

During your treatment, you may feel a slight sting as the needle is inserted and removed. However, this discomfort should not last any longer than a second before it settles. Another feeling you may experience is a brief muscle twitch as your therapist gently rotates the needle. This may occur when the needle hits a myofascial trigger point.
Dry needling is mostly a painless treatment and our qualified physiotherapists at Hoppers Physio in Hoppers Crossing are skilled to provide you with a safe and correctly administered treatment. Call our friendly team on (03) 9749 5110 to make an appointment.