Working from home – break routine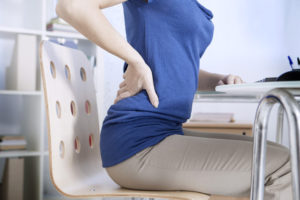 Are you working from home given the current COVID-19 precautions and find you are feeling stiff and sore from sitting all day? Now more than ever, it is important to ensure you remain active to keep your mind and body healthy during this testing period. The following tips/exercises as shown by one of our Physiotherapist's Anthony are things that can be done from the comfort of your own home to ensure you are remaining active and practicing safe social distancing.
Take regular breaks so that you aren't sitting and working for longer than 45 minutes where applicable.

Create a routine that schedules in breaks of at least 5-10 minutes – without setting aside designated times, it can be very difficult to

get into a good routine.

Where applicable, aim to get in at least 30 minutes of walking per day. This can be broken up into three sets of 10-minute walks, two lots of 15-minute walks or whatever suits you best.

Drink plenty of water!

Try aim for eight glasses a day.

Where possible, ensure your home is getting adequate natural light and fresh air.

Neck stretches

:

Gently turn your head side to side.

Aim to do 5-10 repetitions of

each movement.

Thoracic stretches:

Gently pull your shoulders back together.

Aim to do 5-10 repetitions of each movement.

Heel/toe rocking:

If you need balance support, you can hold onto a wall in front of you.

When doing this exercise, try to remain as tall as possible – not leaning too far forward or back.

Aim to do this for 10 repetitions.
If any of the above exercises cause any excessive pain, cease them immediately and consult one of our friendly and helpful Physiotherapist's who can help you keep active, healthy and fit during this tough time.