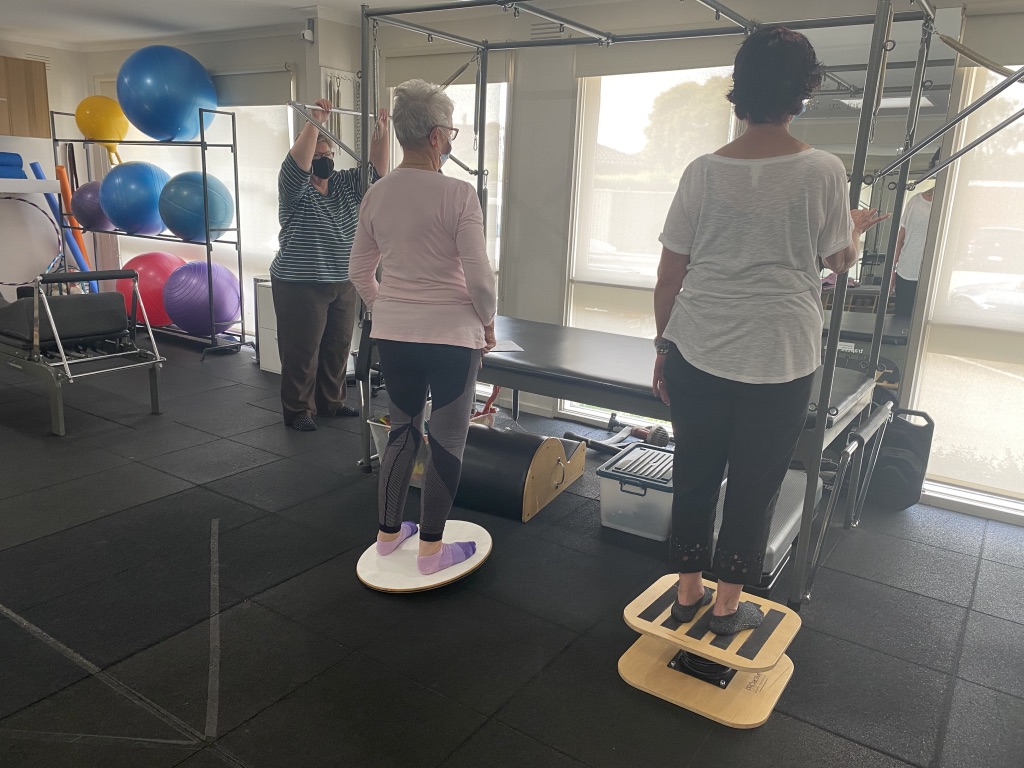 Clinical Programs at Hoppers Physio
At Hoppers Physio, we pride ourselves on delivering the highest quality individual care.  We are fortunate to have a fully equipped gym, with reformers, trapeze, barrel, bike, treadmill, fit balls, and more.  Our staff assess all our clients individually and tailor programs to suit their needs.  If you are considering pilates, our clinical programs are a great place to start.  You will have an initial assessment with one of our physiotherapists, involving a real-time ultrasound of your abdominals to gain the best activation of your deep core muscles, without bracing or breath-holding.  From here, you will have some practice exercises to do at home, and then a 1:1 session on the pilates equipment with your therapist.
After your initial session, you and your physio will determine the best exercise class to suit you, whether that be our semi-private programs, group classes, or 1:1 sessions.
See our class timetable here. https://www.hoppersphysio.com.au/classes/gym-timetable/
If unsure, please give our reception girls a call or email the clinic for more information.