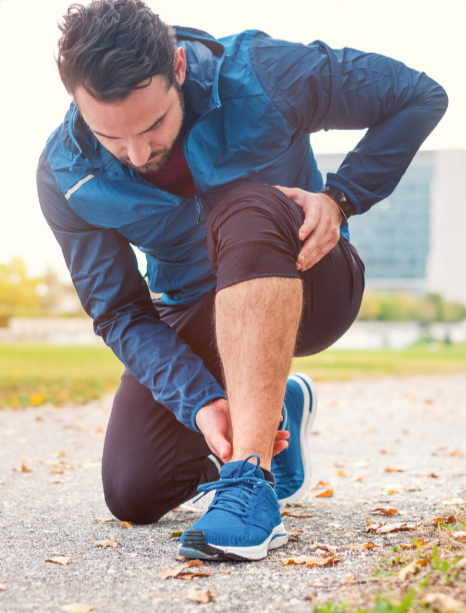 Medial Ankle Impingement Syndrome
Medial impingement syndrome develops due to the formation of a bony spur on the talar bone; and is characterized by a limited range of motion and pain when performing specific movements. The spur causes compression when the ankle is dorsi-flexed (backward bending of your foot).
The syndrome typically develops due to longstanding instability of the medial ankle, stress fractures of the foot, or repeated injury such as ankle sprains. Ankle impingement is commonly seen in running and jumping sports such as gymnastics, basketball, soccer, and long-distance running. It is more often developed if the athlete has a high arch in the foot.
If you present with medial ankle pain, your physiotherapist will seek a detailed history of past injuries and patterns of pain. Further imaging may also be requested to facilitate a clear diagnosis.
Treatments for Medial Impingement Syndrome
Treatment may involve wearing an ankle brace, custom orthotics, and a program of ankle control exercises. These exercises will aim to improve range of motion problems and limitations, ankle and lower leg strength, and help restore balance and gait.
In cases where symptoms persist, surgery may be considered.
If you are experiencing pain book an appointment with one of our qualified physiotherapists today. Servicing patients from Hoppers Crossing to Tarneit and Derrimut to Werribee.